Challenge yourself to start and commit to your health with this simple to follow program.
High Intensity Interval Training Routines and Nutritional Guidance
delivered directly to your living room.
Here's exactly what you're going to get:
Custom calculated daily eating guidelines

30 day fat-blasting home workout program

High-intensity interval training workout videos

Bi-weekly challenges to track your progress

Print at home monthly transformation calendar

Daily training fitness journal
Lost 9 pounds in three weeks
My girlfriend can't get enough of my new body!
Ready to rock my wedding!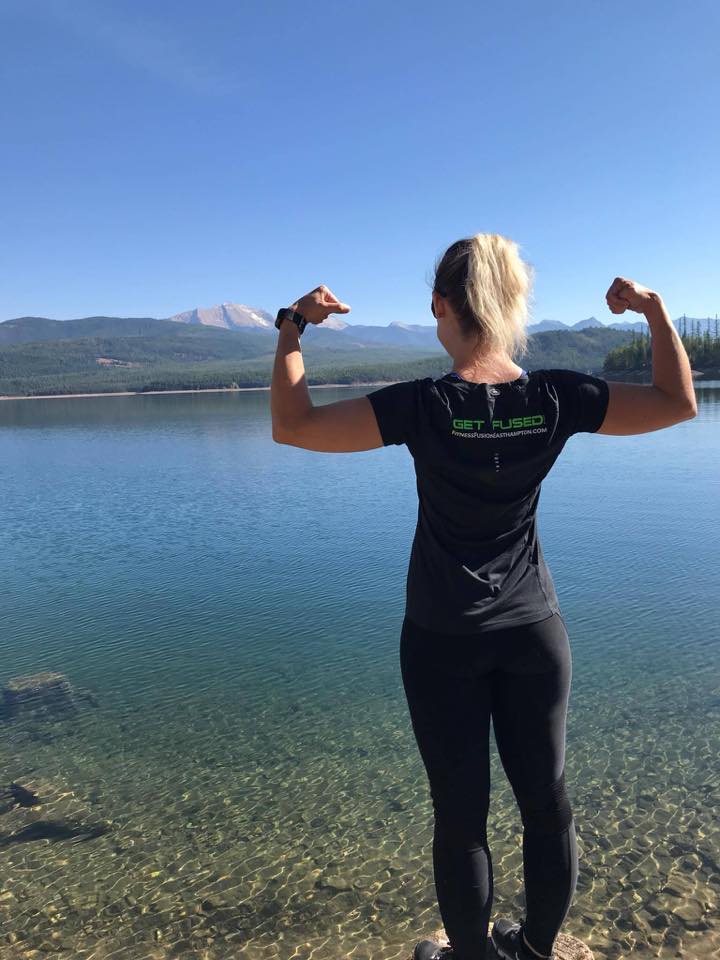 Real People. Real Results.
FITNESS FUSION is a proven eating and exercise program that not only guarantees to help you lose weight — it promises to help you lose more body fat — faster than anything else you've ever tried.
SIMPLY PUT, NO MATTER WHAT OTHER PROGRAMS TELL YOU,

THERE ARE ONLY TWO THINGS YOU NEED TO DO DAILY TO GET FIT:
1. IT'S ALL ABOUT WHAT YOU EAT
9+ pound reduction in body fat

2-3 size drop in clothes size

Decreased cellulite

Healthier hair & skin

And a host of other health benefits
2. FAT-BLASTING EXERCISES
2-4 inches from your waistline

Increased muscle tone

Faster metabolism

Increased energy

Improved cholesterol levels
@FuseWorldwide
IT'S A LIFESTYLE CHANGE
What's Included with the
FITNESS FUSION Online Program:
The Eating Guidelines is where the "rubber meets the road." This is the definitive guide on how to lose weight and keep it off. The Fitness Fusion Eating Guidelines will show you how to calculate your lean body mass vs. fat percentage, and will then provide you with a specifically tailored rapid weight loss plan to suit your body type. You'll know exactly what to eat every day, how much to eat and when to eat it. You'll never be guessing - just follow the outline and you WILL lose weight with this daily eating plan.
In addition to this, you'll discover the exact foods you must eat to maximize your body's fat-burning potential and what foods you must avoid at all costs because of their ability to slow down or even stop the fat-burning process.
The Eating Guidelines are, quite frankly, the ultimate method for producing extremely fast fat loss results. And it doesn't stop there. Also included in The Eating Guidelines is my ultimate, super-simple plan for keeping the weight you've lost OFF forever,while still being able to enjoy your favorite foods. This allows you to live a "normal" life without worrying about the weight coming back (you'll love this!).
While The Eating Guidelines alone will produce truly amazing amounts of fat loss, The Daily Workout Program can help you to nearly double your results. This was specifically designed for those who don't have time to go to the gym every day—or those who sit in a desk job. And even if you don't like to work out, I've developed an exercise program that provides "no excuses" because they take less than 40 minutes a day, 3-4 days per week.
The simple fact is, exercising for fat-burning is not about spending hours in the gym everyday. This is because fat loss is dependent on intensity — not time. Yes, it's true you can lose weight spending an hour or so on the treadmill — but you're never going to get rid of the stubborn body fat that way. The key to smashing fat-loss plateaus lies in short and intense, full body exercises that get every muscle in your body metabolically active.
When you add a quality workout program with Fitness Fusion online, you truly have the ultimate "knockout punch" for extremely fast fat loss. The Workout Manual also includes 4 full-length videos on demand, which you can watch whenever you're ready to start your daily fitness. Many have said that this exercise alone is worth much more than the price of my system!
You know what separates the World's elite from the rest of us? It's the fact that less than 5% of people physically write down their goals. From there, even less print them out and put them somewhere they can see everyday. The Training Journal makes you accountable for your own fitness results.
What gets measured, gets done. Taking full-control of your own progress and results gives you complete ownership to achieving your goals. Your the only who who can do it. Use your training journal to not only get the ball rolling, but to ensure you stick with your diet and keep all your lost weight off forever!
Imagine 30 Days From Right Now…
The great thing about the FITNESS FUSION online system is that you can actually begin the program in the next few minutes because I've made the entire system (all three manuals) available in PDF form and Video on-demand, by Instant Download.
And because I don't want price to stand in your way of losing up to several pounds of body fat in the next 30 days, I've cut your investment in Fitness Fusion Online from $90 all the way down to the very low price of just $45!
Keep in mind that $45 is less than the price of most monthly gym memberships, or just one session with a personal trainer…and neither of them promise to give your money back if you don't see results…
But I do!
Lose The Weight Or It's FREE!
Unlike most diet books, gym memberships, weight loss plans and fat-burner pills on the market, The FITNESS FUSION online program comes with my personal, 100% no-nonsense Lose The Weight Or It's FREE guarantee.
It's just this simple: If at anytime in the next 60 days you have not lost the weight I promised, or…if you're just not completely satisfied with Fitness Fusion Online for
any reason

whatsoever, just let me know and I will personally issue you a prompt and courteous refund — no questions asked.
You Are 2-Minutes Away
from Fitness Superpowers
MONEY BACK GUARANTEE
AVAILABLE WORLDWIDE
FREQUENTLY ASKED QUESTIONS
+ Is there a Vegan/Vegetarian option for the healthy foods list?
Yes there is. While it does not contain every single healthy vegan and vegetarian food items out there, it does contain plenty of good sources of healthy carbs, proteins and fats for vegans and vegetarians.
+ Do I need to belong to a gym or own any equipment to do the exercise portion correctly?
One of the best things about this program is that it was designed so you can perform all of the exercises from the comfort of your own home. Most exercises are bodyweight only and a couple can be performed by filling up water bottles/milk jugs to act as weights. Because of this you don't need to spend $ on a monthly membership or buy expensive equipment.
+ Can I really get a good full body workout doing just bodyweight exercises?
YES, absolutely. Try it for yourself and you'll see how effective these exercises are. We have compiled over 80 of the best bodyweight exercises out there, so it keeps it interesting with new and challenging lifts and movements.
+ What if I only want to do the exercise portion and not follow the diet protocol?
Up to you, but if you truly want the results you'll need to follow both! If you only perform the exercise portion you will certainly notice a difference in strength and stamina, but if weight loss is your goal then diet is a HUGE portion of the formula. Its a package deal for both the workout plan AND the diet protocol putting the best of both worlds at your fingertips.
+ What if I only want to follow the diet protocol but not exercise?
Again, up to you. This would help you with weight loss if that is your main goal, but not at the speed you would see if you combined the exercise with it. The calories burned during exercise will only help boost your fat loss, and It's a fact that having more muscle mass will increase your metabolism and burn more calories while at rest!
+ I am very overweight and out of shape, will I be able to perform this routine?
Yes, there are regression moves made specifically for people who are new to exercise or out of shape. You may not be able to complete all of the exercises right away, but eventually you will be able to progress and work your way up and continue to get better!
+ I am in pretty good shape already and don't really want to lose weight, but would love to build some muscle. Can this program do this for me?
Absolutely. The advanced program is designed to be difficult for even the most fit individuals. And if your goal is to gain muscle then you need to be eating more calories than your calorie maintenance level (All covered in the diet protocol).
+ What if I miss a few days here and there? Should I still just finish the program in 30 days or should I go until I have completed all the workouts?
Definitely continue until you have completed all the workouts. Preferably it should not take longer than 40 days. However, life happens and people get busy, we know that. You might also be very sore one day just after starting out, and if thats the case you may take the day off as its not recommended to workout again if you are very sore and hitting any of the same body parts.
+ I like to go out on weekends and have a few drinks and go out to eat, will this ruin my progress?
Depends. Like most things, too much of anything can be bad for you. Too much drinking on the weekends will definitely put a hamper on your potential progress. Its not only the calories you consume when drinking, but the food that you usually eat along with it and the way it makes you feel the next day. All things considered, if you could avoid alcohol for the duration of the challenge, do it. If you need to go out, keep it to 1-2 drinks. On the diet side of things, as long as what you eat fits in your daily goal totals (covered in diet protocol section), then you can go out to eat once in a while or have a cheat meal, just don't make it commonplace.
+ I have already tried diet and exercise in the past and it hasn't worked! How can I be sure this program will work for me?
Chances are you did it WRONG in the past! This program is a proven way to effectively lose fat while building muscle. You just have to follow it properly and not cheat yourself along the way. If you continue to consume too many of the wrong type of calories, you will not lose weight, simple as that. The exercise routines were programmed by our team of highly skilled trainers and coaches to ensure that you're only doing the best of the best bodyweight exercises for a total body burn!
+ What will I gain from the 30 day challenge?
You will gain a sense of accomplishment. A newfound confidence after realizing what you're truly capable of.
+ I still have questions?
Great! Contact me directly here and I will personally respond as best I can.
I truly look forward to hearing about your weight loss success using my Fitness Fusion online system.
Please send your comments, testimonials, success stories and questions to my contact form here.